Meet Your Trainer
Chantel Ramirez was born and raised in Phoenix Az and currently owns 4 German Shepherds Chevy, Titan,Tacoma, and Alpha. Her love of German Shepherd and all dogs started at 4 years old when she taught her grandparent's German Shepherd to lay down so she could use him as a pillow.  By the time she was in elementary school she could accurately identify hundreds of dog breeds and her family knew then that dogs would always have special place in her life.  Growing up she had many pets.  There were rabbits, hamsters, turtles, cockatiels and of course dogs.  When Chantel was a teenager her personal dog Ashaly developed diabetes and eventually went blind.  Chantel learned to give insulin shots and helped her dog learn the skills necessary to navigate her surroundings without her sight.
When she purchased her home Chantel knew she had to begin working with dogs in a more serious manner, even though she needed to continue her pursuit of a college education and hold down a full time job.  So she began to breed German Shepherds, and did this until her beloved female, Chevy, became ill and was no longer able to be have puppies.  Breeding wasn't something she wanted to continue after that, but she never considered giving up on working with dogs on some manner. This began her training career.  After a few years of training on a part time basis, she gave up her corporate job completely and focused on training full time.
Chantel's family calls her a combination of Dr. Doolittle and a dog whisperer.  She has a sensitivity that dogs gravitate to, thus making her their friend, and that enables her gain their confidence and allows her to train with great effectiveness.
About Off Leash K9 Training
Off Leash K9 Training is owned and operated by Nick White.  Nick is a former US Marine and former US Secret Service, he currently has over 80+ locations throughout the United States; however, his HQ is right here in Woodbridge, Va.
Nick is globally recognized as being one of the top dog trainers in the world.  He has 2 official world records in off leash obedience, named on Wikipedia as one of the top 20 dog trainers in the world, recently named top 10 trainer in the world by bestdogtrainers.org, has been featured in many magazines and shows, and he is regularly requested by the top celebrities and athletes! He has been called upon by people such as actor Ryan Reynolds, WWE's John Cena, MLB All Star Max Scherzer, UFC World Champion Jon "Bones" Jones, and many more!
You can visit our YouTube Channel and watch over 1500+ before/after videos of Nick and his team's work!  Off Leash K9 Training has more documented videos than any dog training business in the entire world!
Dog Obedience Training
Off Leash K9 Training is known for the high level of obedience in real world environments; however, we also specialize in behavioral modification, nosework/detection, protection, service and therapy dog certifications, and K9 tracking training! Give your dog the professional dog training he/she needs to be a happy member of your household. Create a more comfortable environment for your family with an obedient dog.
Contact us to sign up for our Dog Training Program
If you are looking to maximizing your dog's natural abilities and have an obedient pet that you can control with ease, contact Nick White, Master Dog Trainer. Your privacy and pet's issues are protected. You are offered the utmost consideration to make sure your situation with your pet/s. Expert Training for all breeds, all ages, and all issues.
Get Started with: STEP 1
Pay for your desired Training Package below
STEP 2
Click the link to schedule lessons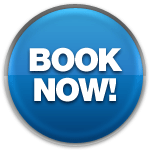 Book Appointment
***YOU MUST PAY FOR YOUR DESIRED TRAINING PACKAGE BEFORE SCHEDULING LESSONS***
**Email us at: [email protected] for more information about our Military/Emergency Services discount, and our Multiple Dog discount!